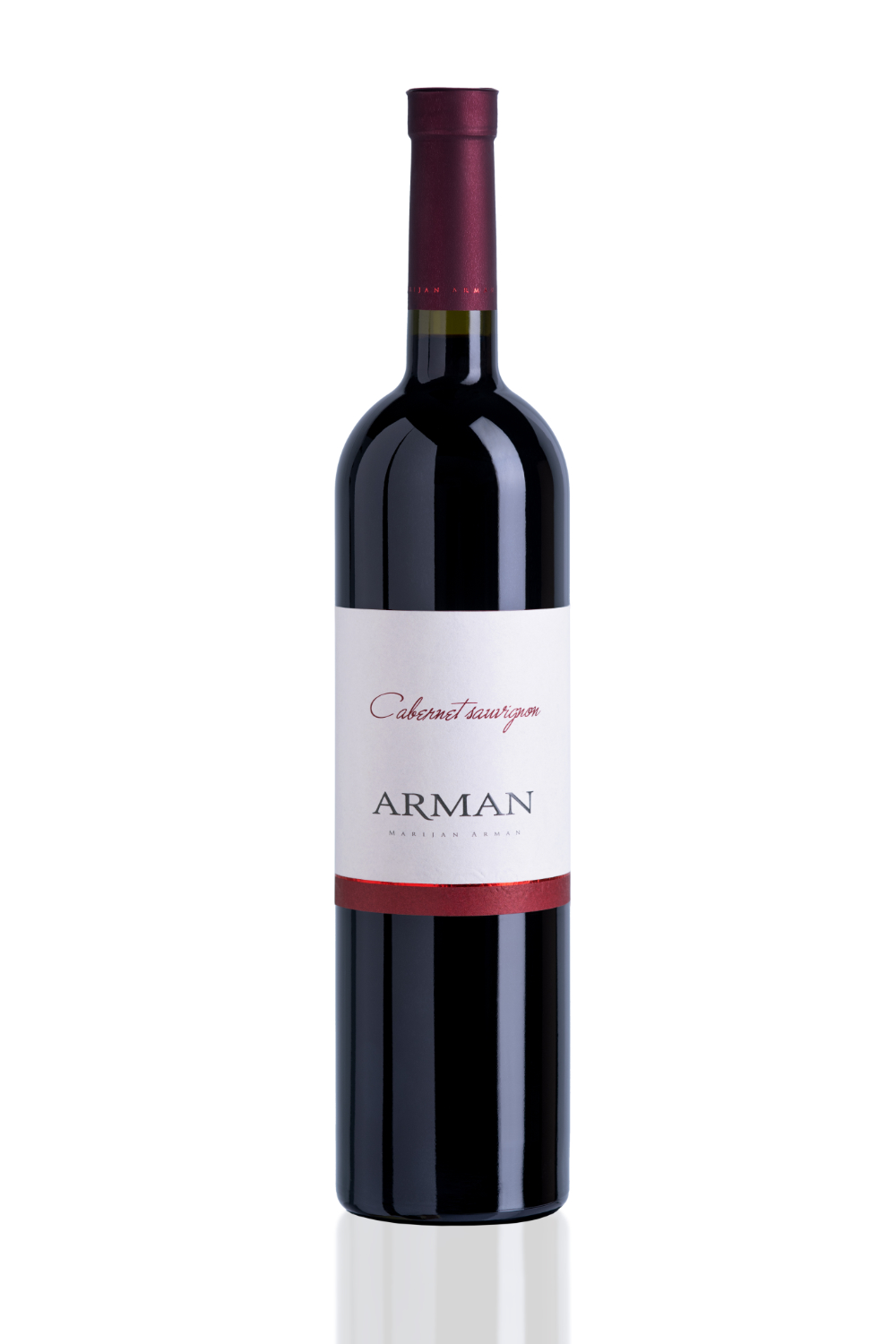 Cabernet sauvignon
Color: Translucent ruby red
Bouquet: The character of this wine is immediately conveyed by animal notes and spicy aromas which, with each swirl of the glass, give way to a sequence of fruity notes such ripe currants, blackberries and plums. It continues in a succession of herbal notes, half-dry green leave and salty stone.
Palate: The strong structure is clearly felt across the middle of the tongue. Fresh and juicy flavours interchange with a lot of warmth. The fine tannins in the wine are clearly present but still young, which is guarantee of an age-worthy wine.
Food pairing: Both mature sheep cheese and fresh cottage cheese with some ground paprika can be an interesting pairing for this wine, albeit its perfect match is red meat.