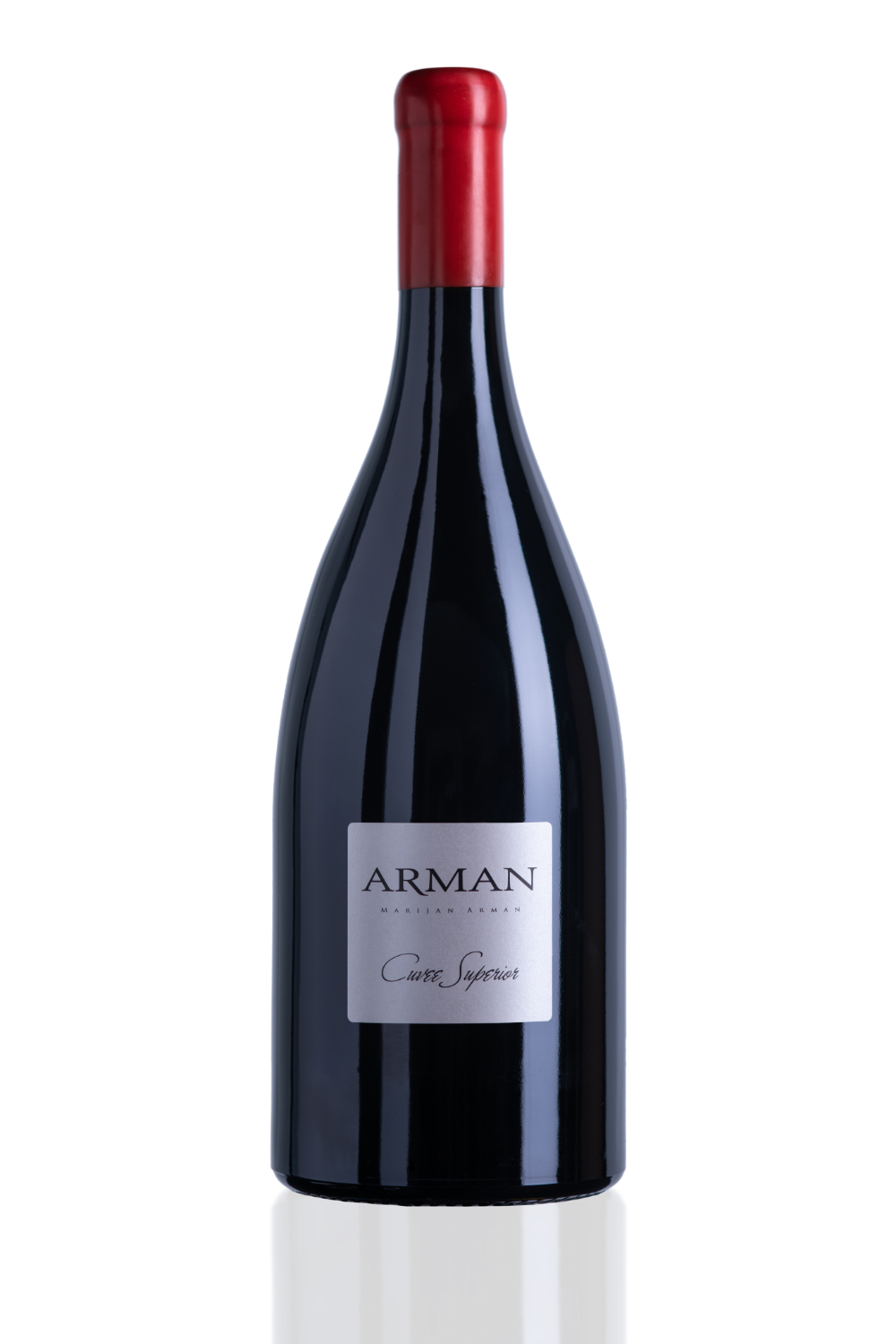 Cuvee Superior
Color: dark impenetrable ruby red with a granite sheen on the edge
Bouquet: Scents of dried plums and leather instantly unfold from the glass, followed by notes of blackcurrant jam. The importance and the complexity of this wine are emphasized by refined tobacco aromas, joined by spicy notes such as cloves. After a longer decanting we are delighetd by dark, ripe sour cherry. Decant at least for two hours.
Taste: Intense and powerful in the mouth, albeit elegant in all its elements. Its roundness and warmth are perfectly balanced with the acidity and refined, ripe tannins. Again, dry plums harmoniously joined by the smoky scent of a tobacco case, gunpowder and blackcurrant. After a while dried orange zest and spices such as coriander emerge. This wine has a long life span.
Food pairing: Veil shank in red wine sauce would melt in the mouth with this cuvee. Pasta with boškarin beef or venison-based thick sauces, rich in spices would also pair delightfully, as well as duck breast in wine sauce.