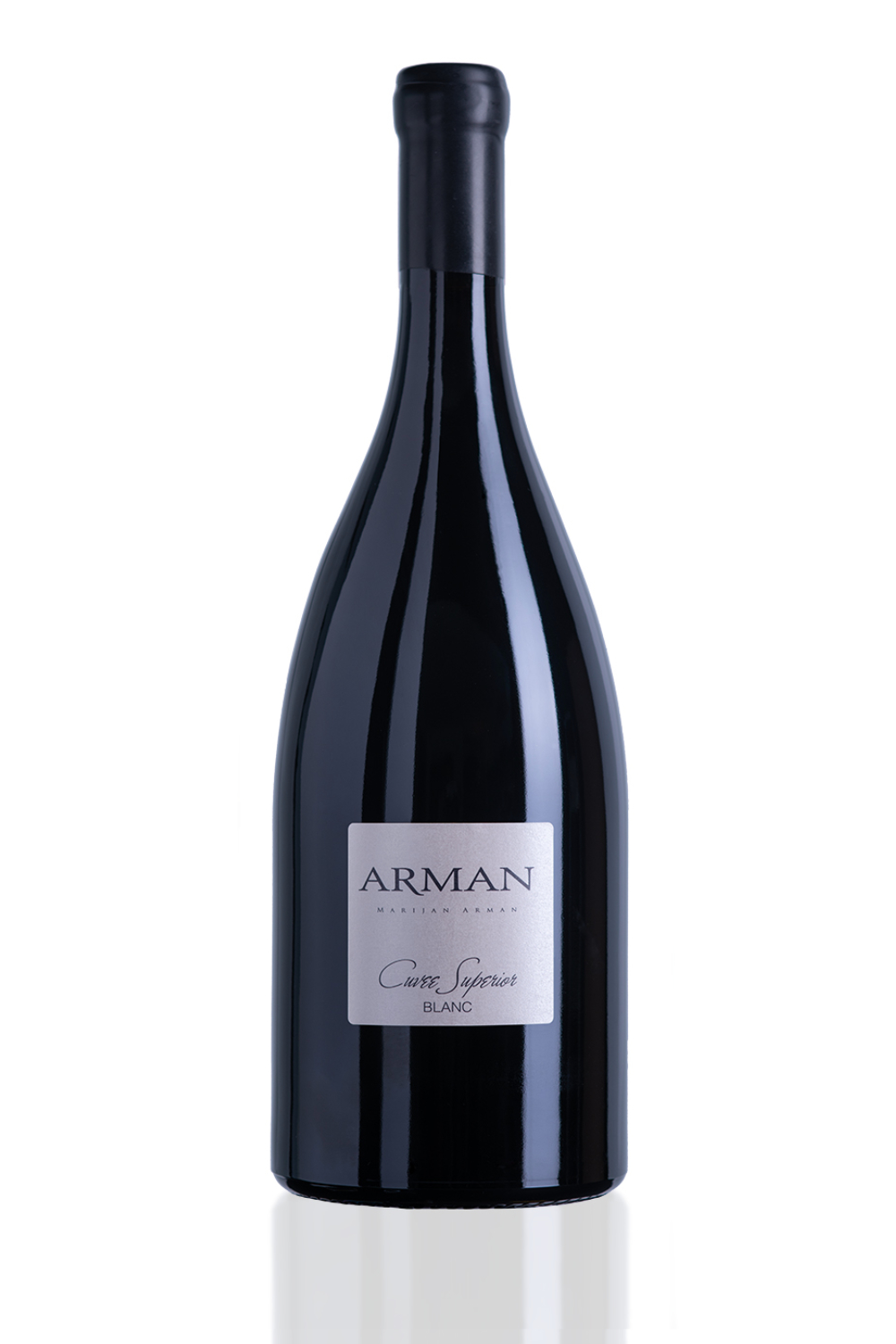 Cuvee Superior Blanc
Color: Intense, rich yellow-gold. Slowly spins round the glass, with big tears unhurriedly streaking down the sides
Bouquet: The honey of the first nose, is followed by dry daisy petals and wet stone. Later dried apricot and almonds unfold. Toward the end ripe pears blend into fine caramel, anticipating an important and complex wine.
Palate: This wine's strength and its fullness replenish the mouth with the first sip. It is warm, mature, flamboyant, yet dry, fresh and mineral. Along with fine, almost undetectable tannins and smoky notes, the whole is rounded by a note of sweet wood and cedar. The maturity and the complexitiy of this wine are far from being overwhelming - they challenge us to discovery
Food pairing: This magnum should be opened 30 minutes before serving. It will beautifully match with mature cheeses, dried fruit, beef, pumpkin and vegetable dishes, beef tongue, octopus cooked under the "peka" . Savour it along with richly seasoned meat and vegetable stews or caramelised meat.