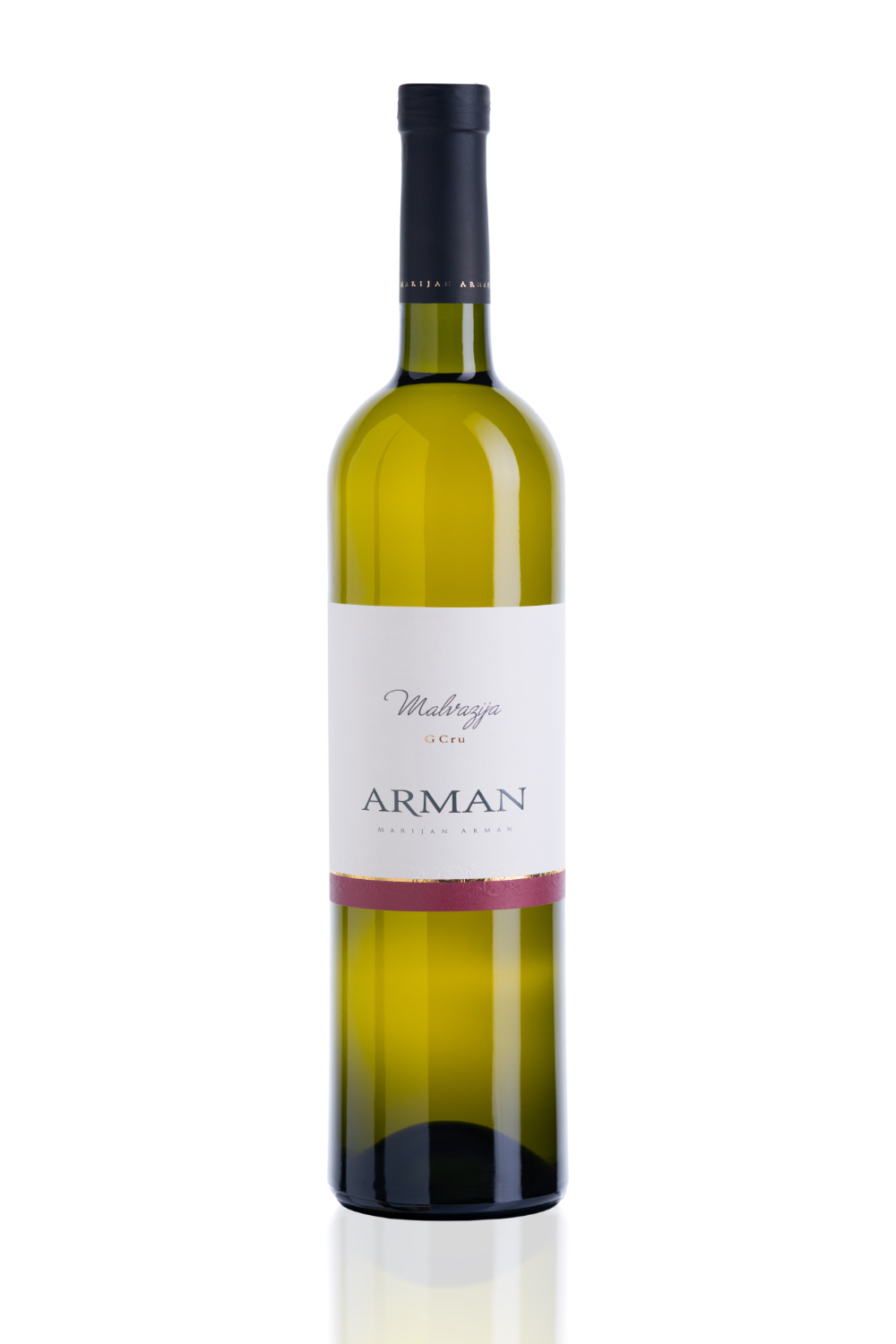 Malvazija Grand Cru
Color: Deep straw-yellow with green highlights
Bouquet: The glass emanates a plethora of ripe fruits' scent, mainly melon and apricot, followed by the elegant aroma of acacia flowers.
Palate: Fruity notes prevail on the palate, with the recurring aromas of melon and apricot. The wine is harmonious and round, while its minerality makes it highly enjoyable and drinkable, with a soft almondy finale.
Food pairing: It will beautifully match with white fish, cold seafood entées, octopus, fish tartare with fresh fruit. At the same time it perfectly accompanies pasta with seafood, white meat and young hard cheeses.