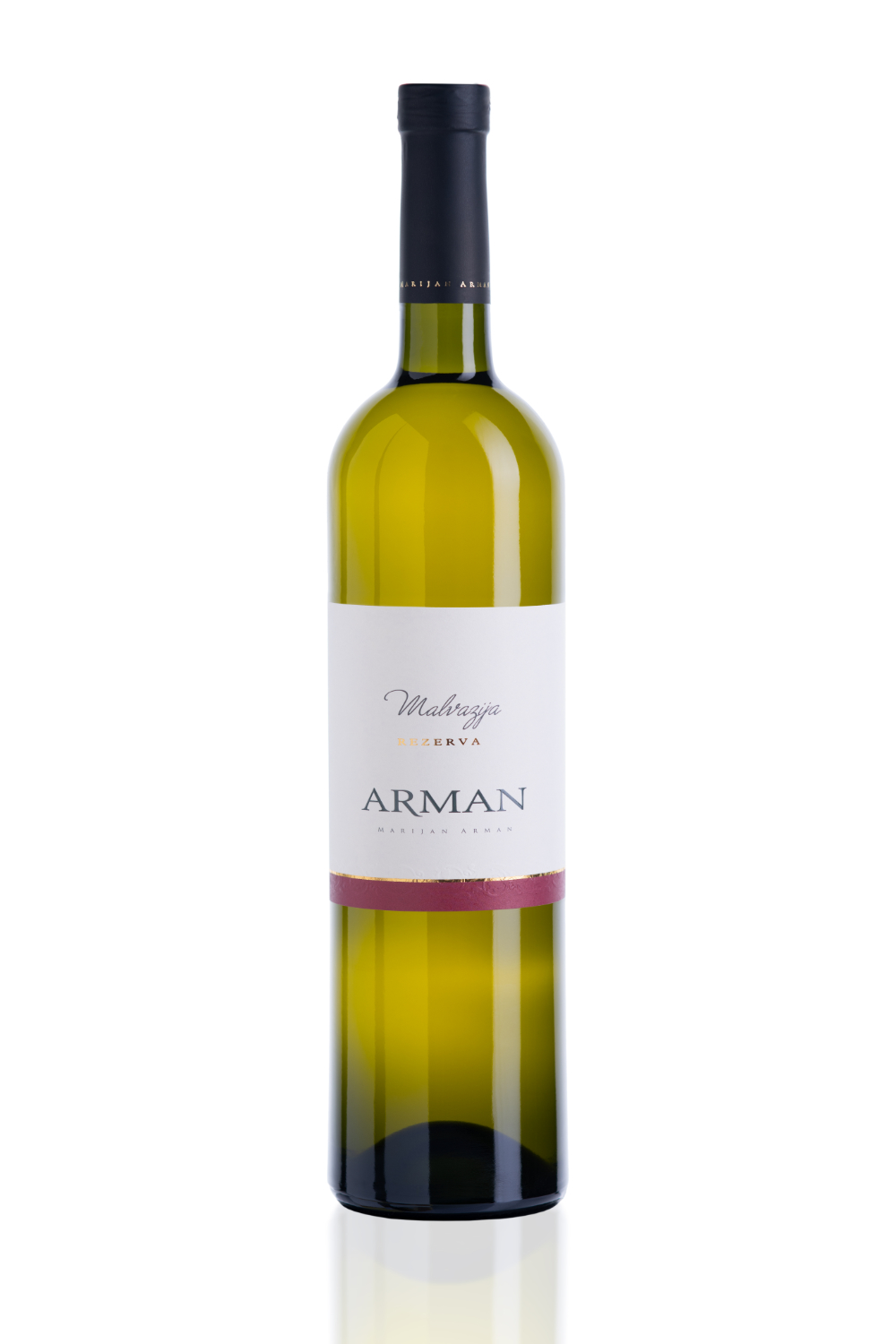 Malvazija Rezerva
Color: The glass is filled with a deep golden colour with highlights of old gold.
Bouquet: Ripe pears are the first fruity notes in this elegant and opulent wine. Yellow apples are followed by boiled yellow fruits, with unfolding vanilla notes and yellow wildflowers. Everything is rounded by acacia honey.
Palate: The opulency and complexity on the nose are echoed on the palate, with the fruitiness prevailing. It is a harmonious, balanced and full-bodied wine, whose moderate acidity adds to its elegance. Concede it some time and attention to open up, fully unfold and last.
Food pairing: It will beautifully accompany rich, buttery fish from the oven, while shrimps and lobster are a perfect match. Fish stews, grilled tuna or tuna tartare call for it. It also goes along with squash or pumpkin dishes, such as pumpkin risotto and roast pumpkin, but also poultry meats.