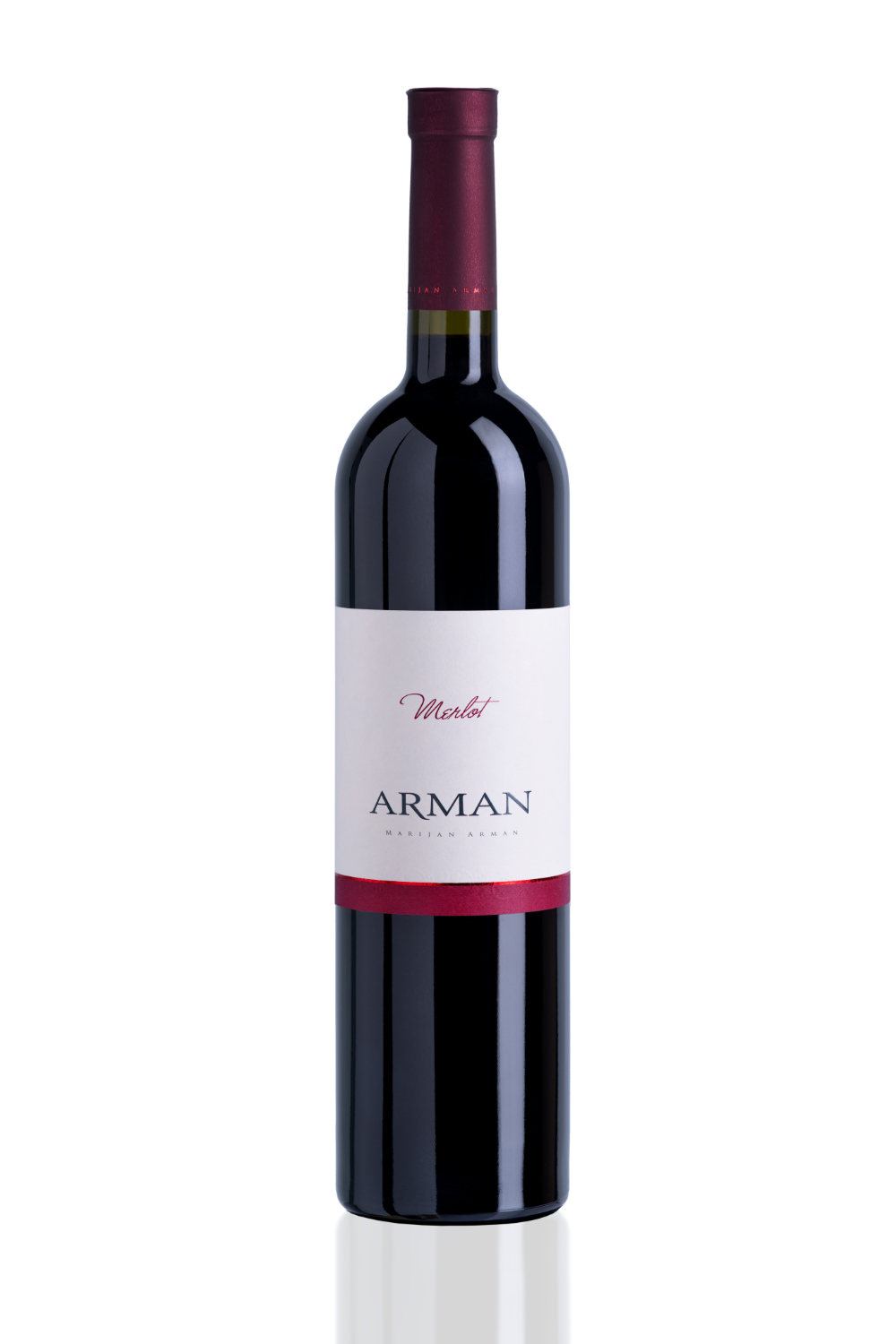 Merlot
Color: Airy granite red
Bouquet: Scents of plum jam and ripe cherries immediately open on the nose, joined later by spicy aromas. The wine unfolds quickly into notes of redcurrant.
Palate: This is a straightforward wine, fruity and mature, which abounds with a plethora of impressions – lively and fresh, yet strong ,warm and smooth. In the middle of the tasting the spicy aromas are echoed, while much later a trace of dark chocolate emerges.
Food pairing: If you feel like eating a red-sauced pasta, or tagilatelle alla Bolognese, the moment is perfect for this merlot. It perfectly matches with lamb cooked under the "peka" , cured meat or red fish stews.