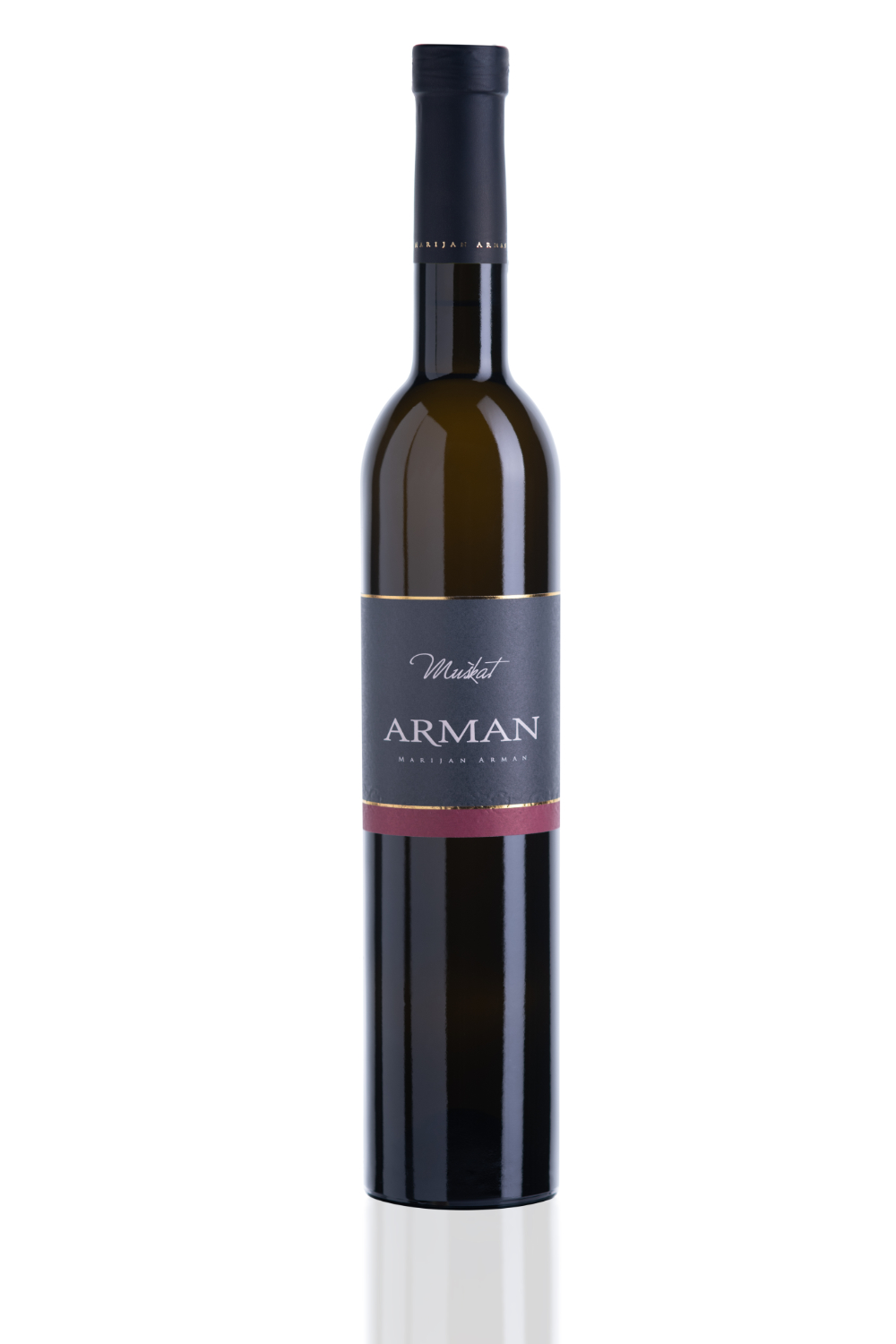 Muškat (Muscat)
Color: Rich, intense golden yellow
Bouquet: You will instantly smell an aboundance of ripe fruit and a bouquet of blooming roses, characteristic of this wine. The clarity and elegance of the scents are appealing. After a while, notes of ripe pears emerge, followed by hints of marzipan and a finale of mature quince.
Palate: Round, smooth and harmonious is the balance between the warm fruitiness and the firm and mild freshness derived from the typical minerality of the soil. This is a mature and opulent wine, almost meditative, adorned with a slight almondy bitterness on the finish.

Food pairing: The mind immediately associates images of soft, mature cheeses with dried almonds and honey. A lovely pairing would also be pastries with dried fruits, istrian biscuits or fruit salad. Cakes with fresh fruit and crème brûlée will beautifully match, but our top choice would be either gelato or cow ricotta cheese with truffles and honey for a supreme delight.