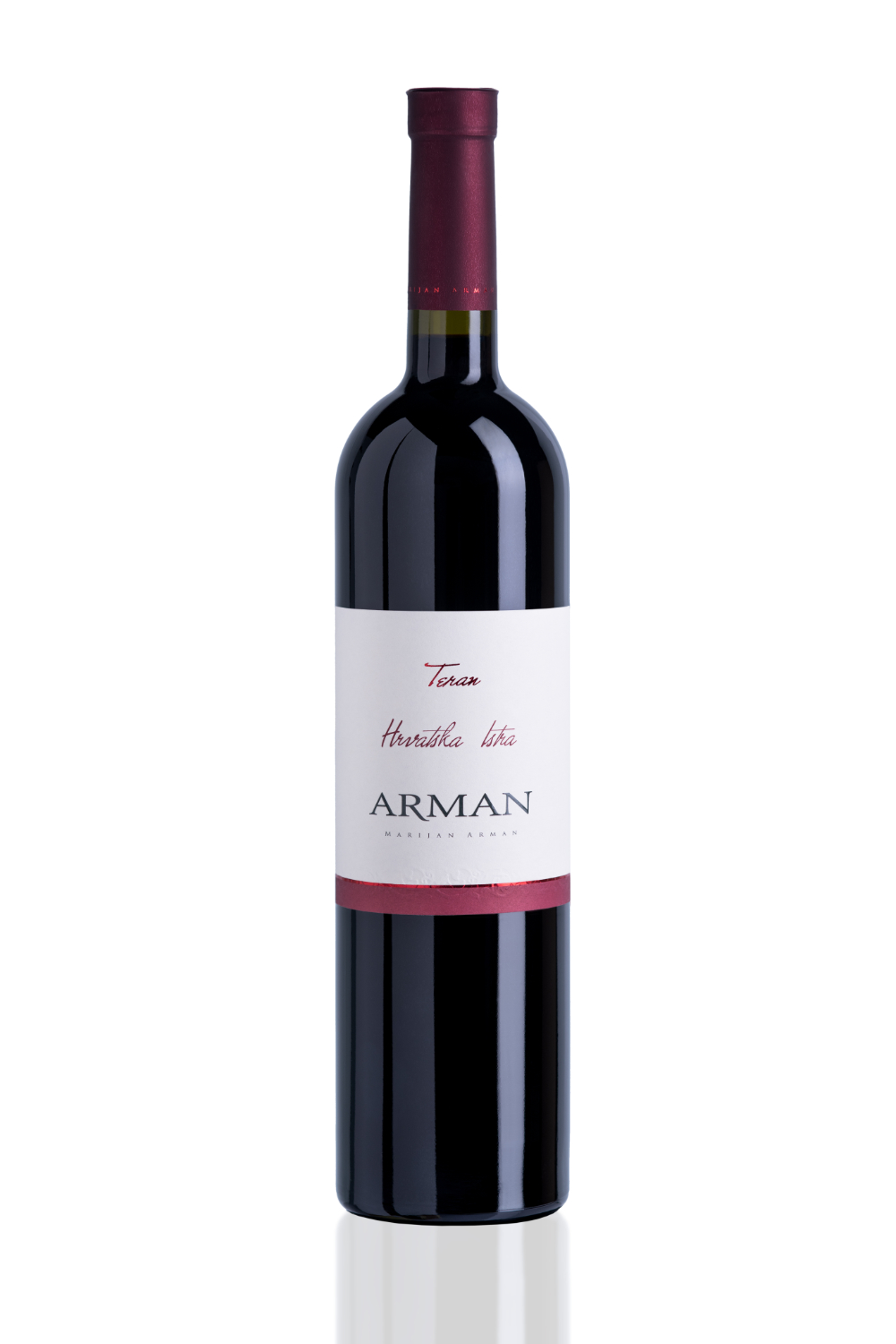 Teran
Color: Shining, yet almost impenetrable ruby red with a distinct purple ring.
Bouquet: The initially prevailing herbal notes unfold into notes of ripe fruits, like currants and sour cherries. A hint of mint finely blends in later.
Palate: It is an extremely drinkable wine, remarkably fresh and juicy, with fine tannins. The friuty notes are followed by a finish of dark chocolate.
Food pairing: Roast meats, lamb, sausages, loin and pancetta are beautifully accompanied by this wine. It is a perfect match to traditional istrian dishes such as maneštra (thick bean soup) with dried meat, various seafood and meat stews with herbs, and traditional sauerkraut with mutton.